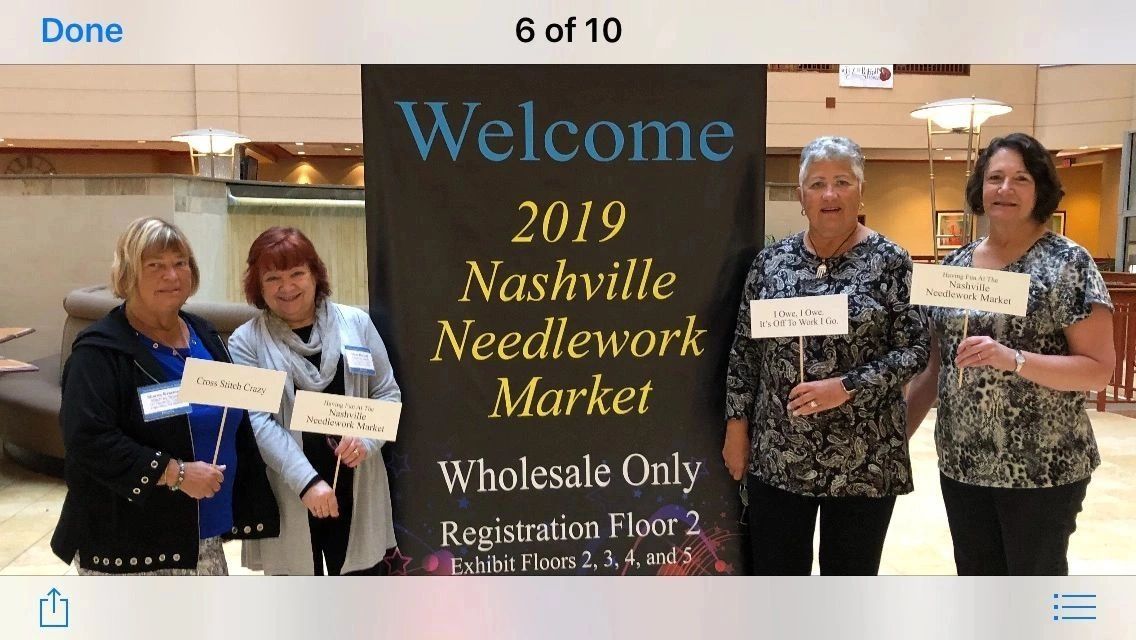 Our Shop
As Cape May, NJ's premier needlework shop and thread store, Stitch By Stitch is here to provide you with the necessary access to all of the items that you need. Whether you are looking to learn more about needlework or searching for the perfect cross stitch art, our experienced professionals can handle the task at hand. We also provide access to any supplies that you may require. Thread and cross-stitch fabrics are available here. Thanks to our tireless efforts, we can cater to a wide range of customers in this regard, so feel free to ask any questions you may have. We are a one-stop shop for anyone looking for assistance with their needlework. The best fabrics can be found here, simplifying your needlework projects and taking all the guesswork out of the process. It does not matter which size you need, as we can cater to customers in search of all sizes, from 10 to 40. We also pride ourselves on catering to every skill level.
You do not need to be a needlework expert or even at the intermediate level to find what you need here. Feel free to stop by, even if you are a beginner. Our team of experts is more than happy to help you find everything you are looking for. There is no shortage of beginners who have managed to level up due to our valuable assistance.
There are also a number of different fabrics to choose from here. Regular fabrics are on hand, of course, in addition to a plethora of different hand-dyed options. That's not all that we have to offer, either. When you visit Stitch by Stitch, you are allowed to reap the benefits of our connections with local designers.
We have lots and lots of needlework canvases crafted by various local designers, giving you a chance to find the perfect canvas for your upcoming project. This is not a store where people stop by because they are looking for a "roll of fabric" cross stitch fabric is much different. We can break down all of these differences for our customers so that they can make the most informed choices possible. 
Last but certainly not least, we can handle anything that has to do with framing here. Picture framing, needlepoint framing, all you need to do is let us know more about your particular project. Once you have had your framing handled by our full-service framing department, you are not going to want to head anywhere else. That is our guarantee here at Stitch by Stitch.
As a final note, we do not handle custom pieces here, but you are more than welcome to ask about any other projects that you may have in mind. Come find out more about the top needlework shop and thread store in Cape May, NJ!