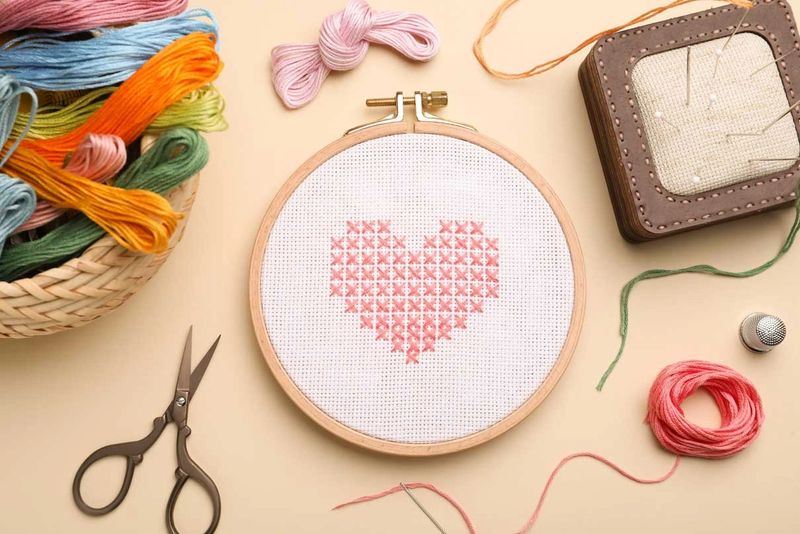 Cross-stitching is a great activity that has been linked with a number of positive mental and physical effects. When you are ready to start, our team of professionals will align you with the proper supplies. That's why we are the top supplier of cross-stitch fabrics and needlework threads in the Cape May, NJ region. In addition to selling cross-stitch supplies, we even provide cross-stitch art. When it comes to cross-stitch supplies, we can assist a wide range of customers, which allows us to stand apart from the crowd. If you're seeking cross-stitch fabrics for needlework, sizes 10 to 40 are available, making the selection process even simpler.
The range of products we also offer guarantees that all customers can be catered to, whether you are a beginner or an expert. We know that getting started can be challenging for the beginner, just like we are aware of the challenges that can take place for someone who considers themselves to be more advanced. Others may have questions about whether they will benefit more from regular or hand-dyed cross-stitch fabrics. All these queries can be handled in a timely and efficient manner here, allowing you to get started as soon as possible. We know how beneficial it can be to our customers to be able to work on cross-stitch-related projects on a regular basis.
Be sure to ask about the differences between the cross-stitch fabric we offer and the rolls of fabric you will find elsewhere. While these items may seem the same to those who are more on the beginner end of the spectrum, we can explain the various nuances in a manner that is easily understood. We aim to remove all the guesswork from the cross-stitch process and arm our clientele with all the tools they need to carry out their chosen projects. Custom pieces are not handled here, but there is no shortage of cross-stitch pieces for customers to select from. As soon as you are ready to begin in earnest (or you are more advanced), please take a moment to give us a call or stop by. Our team of professionals cannot wait to assist you!